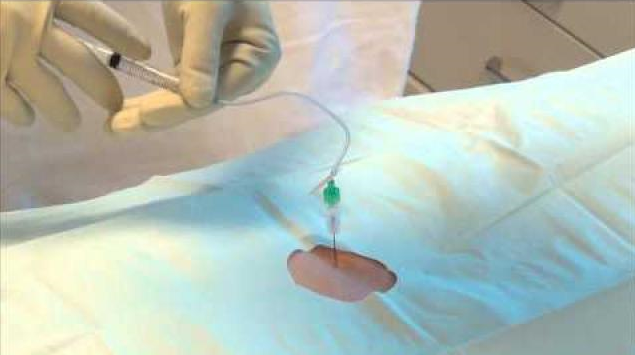 [vc_cta h2="Our Services" h4="Pain Management in Dallas / Fort Worth "]
At the Center for Pain Relief, we treat patients with compassion and respect as we help them manage their pain. Located at the Medical Office Building at Pine Creek Medical Center in Dallas, our center primarily focuses on interventional pain management but also incorporates medical pain management.
[/vc_cta]
I have been under the care of Dr Ramirez for the past 8 years and can honestly say that if it wasn't for him and his staff, my life wouldn't be worth living. After many years of a pain filled existence, I was fortunate enough to be referred to Dr Ramirez who took a sincere interest in my back, leg, spinal and emotional problems (due to an injury sustained while I was in the Army back in 1969) and his treatment has allowed me to live a much improved quality of life than I had previously experienced for the past 30+ years. It's so refreshing to have a healthcare professional who actually listens to my concerns and problems and in turn treats these issues in a calm, professional and reassuring manner. Should you have issues with constant pain that interferes with your everyday quality of life, don't give up. Go see Dr. Ramirez, you'll be glad that you did.
Epidural Steroid Injections (ESI)
Epidural Steroid Injection (ESI) is a procedure similar to epidural analgesia administered to pregnant women who are in labor.  The difference is that there is no catheter inserted, simply a "single shot" using a special needle, and using a long acting steroid.  The steroid is injected into the epidural space, which is a potential space surrounding the dura, which is a membrane surrounding the spinal cord and nerve roots in the spine.  Inflammation of the nerve roots due to a variety of reasons, such as a herniated (bulging) disc or from contact with the bony structure of the spine (spinal stenosis), may cause pain to the neck and upper extremities, chest, lower back and lower extremities.
The steroid reverses or reduces the inflammation and therefore pain is relieved or reduced. With these procedures, usually a second or 3rd injection might be indicated and may provide temporary or permanent relief. At times it may take several days for the steroid to take effect.
The procedure is usually done under intravenous anesthesia and the use of a fluoroscopy (X-Ray) machine in most instances.  Because of the institution of IV (intravenous) anesthesia, the patients are required not to eat after midnight, the day before the procedure, and have somebody else drive for them. Routine medications such as blood pressure medication or diabetic medications except insulin, can be taken at the usual time.  Blood thinners such as Coumadin, Plavix or Heparin will have to be stopped at various times prior to the procedure, and you must notify us if you are taking these so that the timing of these medications can be adjusted.  You are advised to take it easy the rest of the day following the procedure, but typically able to go back to normal activities including work, the following day.
Epidural Injections could be done at the cervical, thoracic, lumbar and caudal levels of the spine, depending on the source of the problem.